You'll want to buy when the price of Bitcoin is below the Trade Zone, keep reading, I'll explain.
Here I'll layout the full Trade Radar framework for Bitcoin as of 11/27/2020. This will be updated on 11/29/20 in the Trade Radar subscription, which you join today for 50% discount for $15/month. (Use discount code, thanks2020)
First, what we do for each ticker in the Trade Radar subscription is determine:
Trend
Trade
Reversal Line
Trade Zone
Stop
Target
Each of these parts of the framework exist for one main reason. To help overcome trading issues such as:
Overtrading.
Mis-timing the market.
Cutting winners to early.
Holding losers too long.
Getting on tilt.
Trade Radar Framework:
Trend: Bullish or bearish? Long or short? This is considered with data from the past 3 months or more.
Trade: What is the price area we can expect to transact? What is a normal price action vs price action to respect or take advantage of?
Reversal Line: Where will this opportunity reverse the trend? Where does bull market die? Or a bear market hibernate?
Trade Zone: What is my best price to buy or sell? How should I time the market here? Wait for a bit or buy now?
Stop: What price do I know my trade is over but the trend is still strong? Stops exist because black swans exist. Normal price action can go outside a trade range but black swans evaporate accounts.
Target: What price is a proper target based on the risk? How much is enough in a trade when you're actively managing positions vs long-term investing? This price I'll sell much of my position waiting for a pull back to re-enter.
This is a quick overview of the Trade Radar framework sent out each Sunday for 20 US based tickers. If you to learn more you can check out our Trade Radar product page on Gumroad.
The 2020 Bitcoin Thanksgiving Trading Radar for the Weekend:
$BTC:
Long
Trade Range: $15253.98 – $21292.38
Trade Zone Below: $15753.96
Bitcoin is showing some nice volatility right now, the moves can easily get into the trade zone based on the current prices. I'll be a buyer under the Trade Zone price of $15,753.96 or as close as you think you can get. I did buy around $16,750.
Happy trading this Thanksgiving 2020 weekend.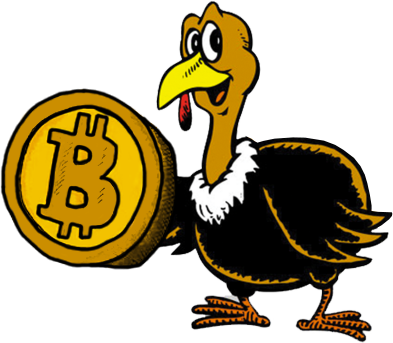 If you're not interested in subscribing to the Trade Radar at 50% discount, (Use discount code: thanks2020) like the Macro Detective FB page for more updates.
Happy Trading & Happy Thanksgiving!